We are
Local, Professional, Unmatched
We are experts in treating water in your area. AJ's Water Treatment is a full service certified treatment specialist. We design, engineer, supply, install and service the water treatment system that is right for you. Whether it is for a residential, commercial or industrial purpose. AJ's Water Treatment offers a complete water system that will deliver the highest quality water for general water use and drinking.
Request a Quote
Let us help you find the best solution for your water needs.
"*" indicates required fields
Water Treatment Design, Build and Installation
Service on Most Makes and Models of Water Treatment Systems
Consultation on Problem Water Issues
Licensed Water Pump Installation and Repair
Did You Know?
AJ's Water Treatment is an authorized, independent Kinetico Dealer.
We can design, build, install and repair all Kinetico water system products.
Why choose us
We have the experience and industry knowledge to do the job right
AJ's Water Treatment experience includes designing and building the Water Treatment system that is right for you or for your organization. After the installation and the callibration of water system, AJ's Water Treatment will maintain, monitor, sample, report, and communicate with the Ministry of Environment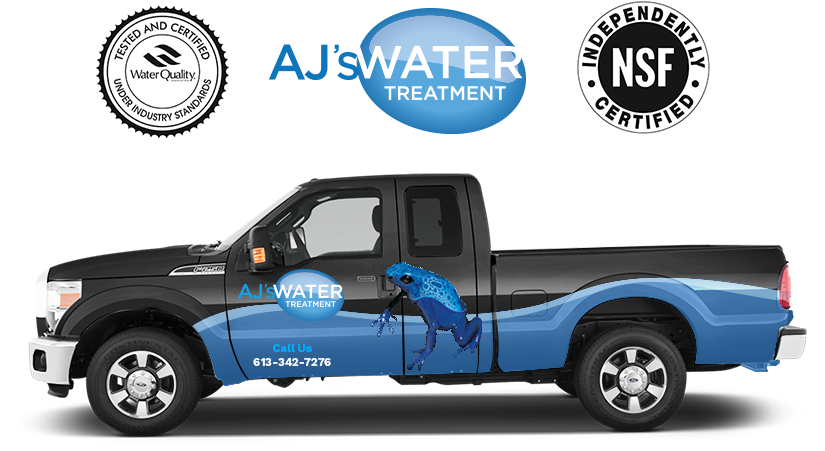 How can I tell if there are contaminants in my water?
Water that's safe to drink should be clear with no odor or funny taste. If you smell bleach, be wary of excess chlorine in your water. The rotten egg smell could be hydrogen sulfide. If you find your water tastes metallic it could be excess iron or copper. There are several other contaminants that are invisible. It is always best to get your water tested.
When and why should I test my water?
There are contaminants that can be found in water that can cause long term health problems that make take time to develop. Water testing will identify unsafe water and ensure your treatment system is working.
The frequency in which drinking water should be tested depends on the number of people, the type of water source, and types of contaminants.
Is it easy to install water filter by myself?
Every profession requires specific understanding and skill in order to do install a water system properly. Professionals expertly match a solution to a home's need. They have the expertise to understand physical properties, related equipment, if a permit is needed, water treatment effectiveness and warranties on products. The main thing to worry about is that they are properly licensed and qualified.
"*" indicates required fields