We offer the most reliable, effective and efficient non-electric water softeners, saltless water systems, drinking water systems and filters available, we encourage you to compare us to other water treatment companies and options. We also encourage you to reach out to your local Kinetico water professional. AJ's Water Treatment is an authorized, independent Kinetico Dealer.
Whole-House RO Membrane System Highlights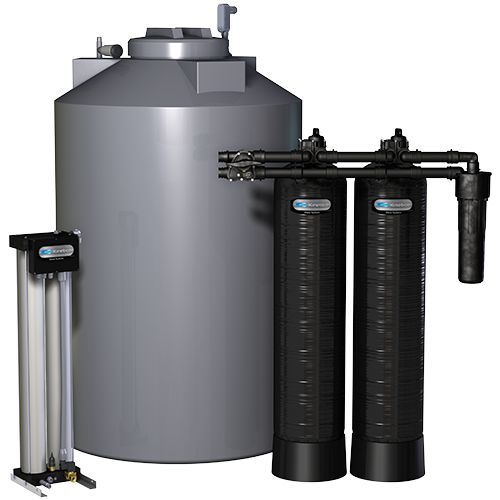 Whole-House Reverse Osmosis Membrane System is a saltless solution used to solve a variety of water problems throughout the home.
Improve your water more efficiently, effectively and economically
We will analyze your water and suggest options that fit your needs.
Our systems create less waste and last a long time.
Powerline PRO Series Highlights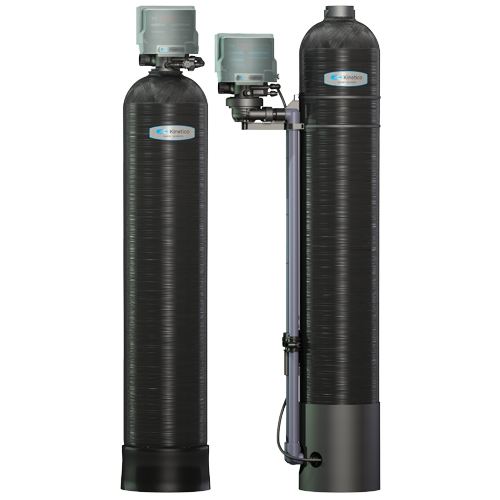 Protect appliances, fixtures and clothing from iron staining, and eliminate the rotten-egg odor caused by hydrogen sulfide gas in your water with these electric, single-tank systems
Handheld by smartphones and tablets, via local Bluetooth® connection.
Tank sizes and media blends provide flexibility for installation.
Powerline PRO Series filters are the perfect choice for efficient iron and sulfur removal.
Sulfur Guard™ Backwashing Filter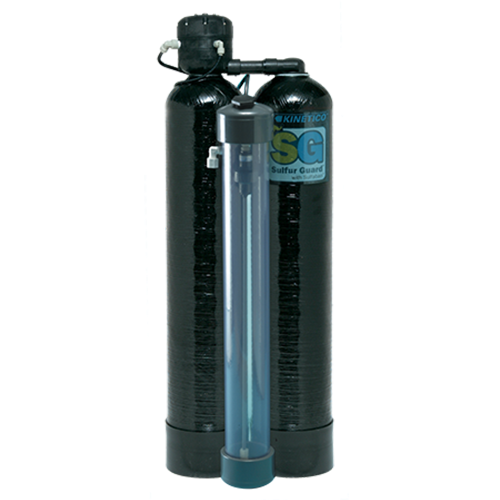 Sulfur Guard filters provide a turnkey remedy for handling foul-smelling "rotten egg" water. Unlike other systems that use multiple treatment stages and are expensive, cumbersome and complex to maintain, there's not much to do with a Kinetico Sulfur Guard™ filter but enjoy your water.
Dual tanks accommodate higher flow rates needed in multi-person and larger homes. 

Moving water is the power source, not electricity, so operation is simple and reliable.