Safe, Clean and Crisp Drinking Water For Your Whole Family
Water quality can no longer be taken for granted. Aging municipal water utilities struggle and often fail to meet federal quality standards.  With AJ's, you can provide your family with fresh, clean, great-tasting water without worry, concern or waste. Water quality varies from home to home so water treatment for one family may not be right for another. AJ's Water Treatment is an authorized, independent Kinetico Dealer.
Aquakinetico® A200 Drinking Water System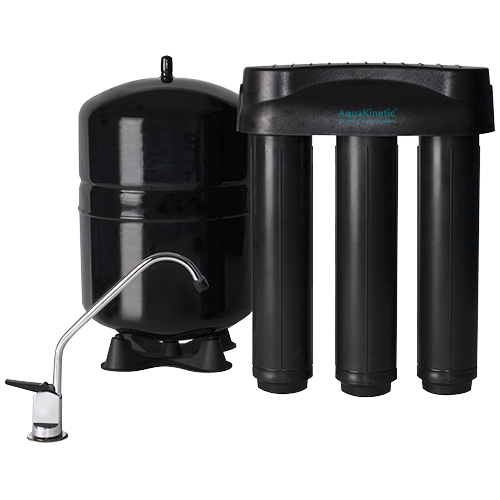 The AquaKinetic A200 Drinking Water System by Kinetico provides an excellent, economical way to improve the taste and purity of your drinking water. The compact system can be installed under your sink, in a basement, utility room or garage—wherever is most convenient for you. 
Quality water for drinking, cooking and other uses. Quick-disconnect filter changes are easy and sanitary.
The reverse osmosis membrane produces higher quality water at a faster rate than competitive systems.
The A200 offers a lead-free faucet to dispense its high-quality water. 
K5 Drinking Water Station®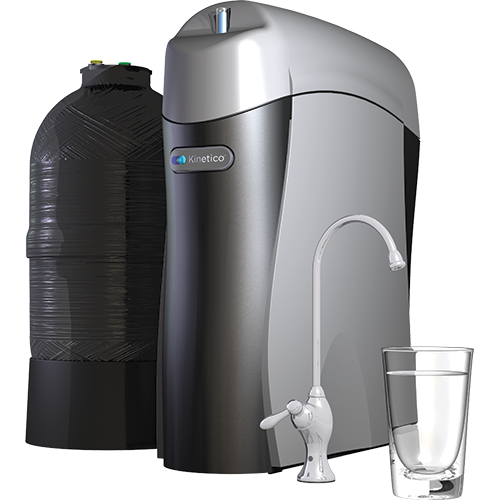 We designed this state-of-the-art reverse osmosis system to solve even the toughest water quality challenges. The K5 is smartly designed to be convenient and economical, provide an abundant supply of high-quality water, be easy to use and maintain, and provide the best-tasting water. When you own a K5, you know you are doing all you can to provide your family with the highest water quality at the best price.
The K5 features QuickFlo® technology to deliver a strong, steady stream of high-quality water when you want it.
The K5 with water on water tank is certified by WQA to NSF/ANSI Standard 58 for PFOS/PFOA removal.
Thanks to EverClean® Rinse, the K5 uses high quality water to clean itself which keeps the system in top working order and extends the membrane's life.
Kube® Advanced Water Filtration System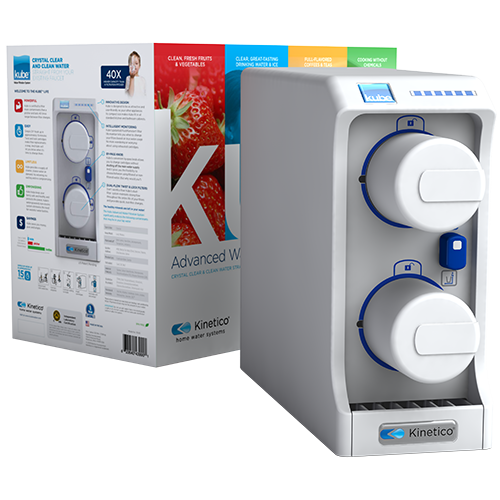 Kube is a great way to experience better drinking water and a wonderful introduction to Kinetico's extensive line of water treatment products.  And you'll be impressed by the plentiful supply of filtered water that Kube provides for all your drinking and cooking needs.
In less than 15 minutes you can have clean, crisp refreshing water.
Kube is certified to remove more contaminants than filter pitchers and faucet-mount systems.
Kube fits perfectly under most sinks, so filtered water can flow from your existing faucet.